Construction Inclusion Week (CIW), held October 16th-20th, is the first effort nationwide to harness the collective power of general contractors, specialty contractors, subcontractors, and suppliers towards greater inclusivity. Initially launched in 2021 as an industry-wide awareness initiative, the entity is now an established 501(c)(6) organization. Construction Inclusion Week aims to build awareness of the need to improve diversity and inclusion in the construction industry by providing content and resources. Colas USA is an ambassador of the program.
Every day of inclusion week has a different theme, the last day being Community Engagement. CIW categorizes Community Engagement under three umbrellas – Shelter – Wellness –Education. Midland's Diversity, Equity, and Inclusion Council planned events for each of the categories.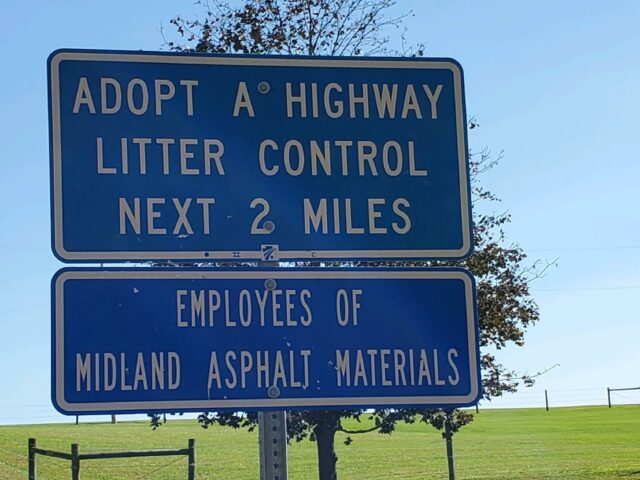 Shelter
Donated leftover event blankets to the Women's Center in Bloomsburg, PA (a domestic violence shelter).
Wellness
Held a food drive in support of of Helpful Hearts Community Center in Lyons, NY, where our main terminal is located.
Employees also cleaned up trash along Quarry Road in Bloomsburg, PA
Education
Visited the 3rd grade class at Lyons Elementary School. Special thanks to Justin
Zulauf (Lyons Terminal Manager) who helped organize the successful event with his wife Jordan. Midland employees spoke to the kids about what they do, PPE, and Halloween safety. Each student received a Midland safety vest and got to see a Distributor Truck up close!
Why 3rd Grade?
Third grade is the perfect age for students to learn about careers in construction, especially from people who "look like them." Research has shown that career interests, and associated gender bias about jobs, are formed as early as age four! The 3rd grade is an age of great academic and social/emotional growth. Students begin applying logic and reason to concepts, their attention span increases and for the first time they understand the concept of the future. They transition from wanting to be dragons and princesses to more realistic interests in STEM, entertainment, writing, science and the like.